Empowering women around the world.
Supporting Heritage & Culture
From Colombia to Guatemala, we are supporting women by bringing their culture and heritage to our collections. By supporting them, we are helping to provide income for themselves and their families.
Meet the indigenous Zenue women of San Antonio de Palmito and Tuchin, Colombia. For hundreds of generations, they have passed down the Arrow Cane craft from mother to daughter. The intricate weaving of the Arrow Cane fibers and the unique Zenue fabric create a geometric splendor that tells the story of beauty and balance in life and creation. The cane fibers are harvested, sun-bleached and dyed with plant pigments- each one uniquely different from another.
By selling these handcrafted cuffs, the Zenue women of Colombia provide the most important income for their families and the wider community- helping to provide education, housing, and food. Through this partnership, Illuminative has helped to make both economic and social impact in these communities, reflecting the diligent work of these women and the Arrow Cane craft.
"My shoes were covered with the dust from San Marino, Guatemala as we hiked through a citrus grove on our way up to the factory. The cinder-block building hung off the hillside, overlooking the impoverished green and brown landscape below. I could hear the sound of sewing machines zipping and whirling as we climbed the steps up to the production floor. And there our hosts, Michael and Kambria introduced us to three Guatemalan women who were happily cutting and sewing handmade bags.
If I could only put into words the deep emotion I felt as I listened to their stories of surviving as single mothers, struggling to feed their children and provide clothes for them- I was overwhelmed. Through the efforts of Michael and Kambria, these women were given an opportunity to learn a trade and earn a decent wage. I learned just how uncommon that is in a developing rural town like San Marco- and to be in a safe place that provides care and hope on physical, emotional and spiritual levels for these women. I am proud and excited to have Illuminative partner with the work and ministry that SiTek provides for these ladies and am overjoyed and how the social and economic impact will continue to bless their lives."
Much love,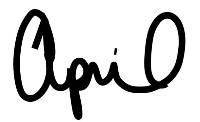 The Bead Project seeks to empower the women and children in the Acholi Quarter of Uganda offering them education and business opportunities as they create beads made out of paper.
The beads are made from "reject" paper from a local printing press in Kempala or scrap paper from outdated calendars. Despite the appearance, the beads are not dyed or painted.
They are rolled into beads and the color comes from the paper used to make each individual bead. Once the bead is hand rolled, it is then dipped into a clear varnish to give it a sheen, hardness and durability. The women then take the finished beads and create Necklaces and Bracelets, bead by bead.
Thank you for your purchase and participation on creating economic sustainability for thesewomen and children.